Discord Voice Settings
Awesome that you'd like to join one of our events! To keep background noise during talks to a minimum while still enabling you to ask questions / interact with the speakers, we enabled Discord's "push to talk" feature in our Meetup room.
This page contains instructions on how you can configure Discord's push to talk so you're able to participate in the Meetup room!
Go to your user settings using the gear icon.
Go to the "Voice & Video" tab.
Select "Push to talk".
Select a shortcut to enable push to talk.
Here is a screenshot that shows you how to set this up: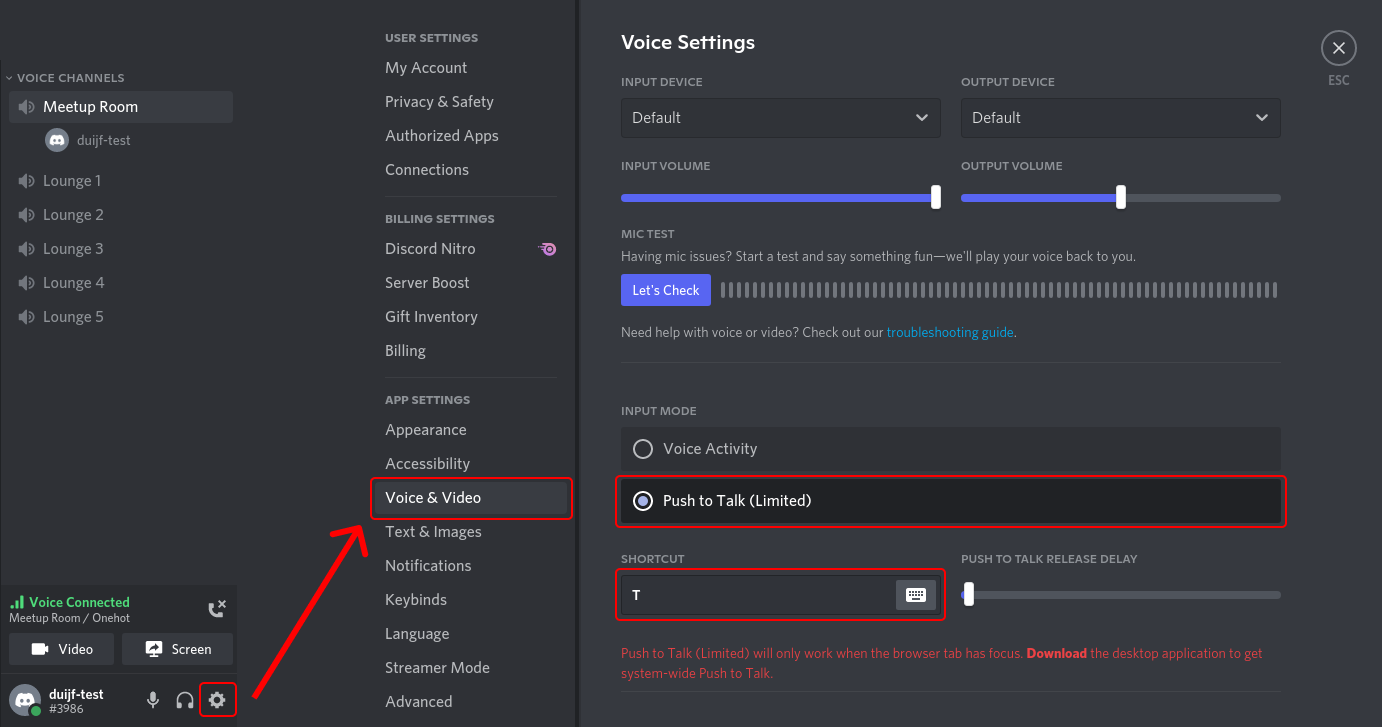 If you'd like to stick around for discussion after the main event and speak without push to talk, you can set your input mode back to "Voice activity". You'll be able to participate in the Lounge rooms and speak freely like this.